Thoughts on life right now..
In life we learn that we must sacrifice ourselves and others for happiness it may not be what you wanted at the time but in the long run it is what you needed… Although you wish things could have worked out better, people change and times change. We live in a different society where people do scandalous shit. I see a different light and twist on all things and wish to remove myself from...
I think one of the best feelings in the world is when someone remembers something you said. Whether it was something from yesterday, a week ago, a month ago.. It's just like, "Wow, you actually listen to me."
I'm complicated. I can be stubborn when I can't make up my mind. I can be difficult because I'm hard to figure out at times. I can go overboard with my emotions whenever I overthink and assume things. I can make a big deal out of the most simplest things for the stupidest reasons. I can be annoying to a point where even I find myself annoying. I'm sorry I'm not the easiest person to put up...
It's funny how people claim they want you in their...
"Trust is a big issue."
Through my many years of primary school I had many trust issues I never told a single soul who I liked because then it would go blabbing around the whole school when I reached highschool it was all about the gossip Ooooooh! I had trust in many of my friendships and relationships. Til this day I never thought that I would do something so "bad"for someone to not be able to trust me....
"Today, I just want to stay at home forevahsz."
Who's that girl?: My parents need to get it... →
estoohestooh: My parents need to get it through their heads that I'm not their little girl anymore. I'm at the legal age of 18 and more than capable of making my own decisions. I know what's right and wrong and I know how to take care of myself. I basically do everything, if not then most things, myself and am…
I'm in that cbf mood again. I can't be bothered with anyone and everything. I just want to be left alone because I'm more peaceful and self soothed but then on the other hand my mind wanders off. These tv series I'm watching aren't doing enough for me to avoid what I'm feeling or going through I thought avoiding the problem would be better but I guess not. I...
1 tag
<3
Haha
Him: wow you're breaking out heaps pimples galore Me: I know shut up *I start looking at my face in the car passenger mirror* Me: eww I want to get rid of my mole near my lip it makes me look like a bitch Him: no, it makes you look cute :) Me: omg I forgot to spray perfume today :( Him: dw you smell beautiful *sniffs me* Me: eww forgot to wash my hair this morning didn't know...
A trip at the end of the year..
I wonder if you chose me because you really wanted me to be the one with you, or would you choose someone else to replace me later on because your feelings have changed either way I wonder if you'd still go even if I change my mind or choose not to cause you wanted it to be me the person you really wanted to go with.. I don't know I don't care I'm still flying with you...
Girls aren't going to talk to you first..
It's a girl thing. We don't like starting the conversation because we like to feel like you want to talk to us. We like to feel like the wait was worth something. We like feeling like you've waited for us like we've waited for you. But the number one reason we hate talking first is because we hate to seem needy or clingy. That's why we're scared. Cause to us, being needy and obsessive just...
Car ride with boyfriend
Today in the car we were talking about back then .. Our years at Kdc and how we never thought we'd like eachother lol we've been together for ages but it is surprising not knowing where our fate lies…. So anyway being in a relationship for this long through the good and the bad times ups and down I turned to him and asked him "why didn't we stay friends?" it would of been better that way and all,...
+ Woke up at 10AM. + Got ready to go out. + Got picked up at 3PM + Headed to Sunshine gold leaf for lobster but it was closed :( + So we drove down to Boxhill + It rained heaps so we did some shopping at centro ! + We walked around and bought stuff + Played a little at TIME OUT ! Won a few prizes such as a toy & Lollies lol !! + At 5:30 we headed towards all you can eat...
Tony bianco sale no go...
So for the past few days I knew that there was a sale going on & within these days I asked my boyfriend to take me shopping but he said no, maybe tomorrow and it goes on. Today I literally poured my eyes out cause every bitch I knew bought over 5 pairs… And I was dying ! So I told my boyfriend again about the sale and cried over the phone to him that I wanted to go and he said,...
MONEY MONEY MONEY
I love money, I don't know why people say it can't buy you happiness because clearly they don't know where to shop. But yeah, although love is important too if you had all the money in the world wouldn't you want to make your loved ones feel happy too by sharing the pot of gold LOL ! & of course donate some to charity (A)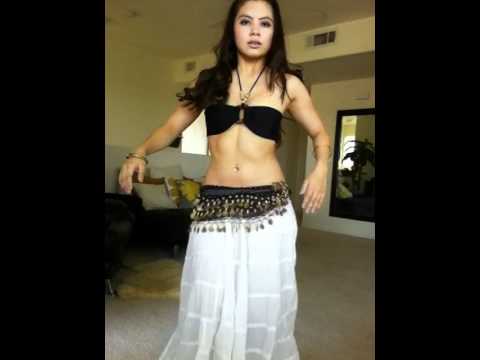 Out of the zone
I don't know why, but lately I've been feeling disconnected from everyone… I just chose to distance myself & isolate myself from everyone cause being alone is much better. I feel safe, warm and cosy in my little bubble @ home where I'm cuddled up in bed with my tv shows! It is winter after all who wants to go out in this weather, like seriously? This year feels useless...
Why do I care so much?
Maybe because you meant so much to me. Maybe because you made me feel so different, you made me laugh, you made me feel beautiful. You made me feel wanted. I cared for you so much. Even though we are done and over with I still care about you. If you're hurt I'd do anything to make you feel happy again. I care too much to see you sad.
I'm a simple person with a complicated mind.
Today was a pretty chilled day :) Woke up went shopping ! Bought heaps of cheap shit woooo Went to a BBQ @ Cairnlea park for my bestfriend's 2 YEAR ANNIVERSARY ! Congrats to Nabeel & Kimmy <3  Ate there in the cold & wind with Julia and Lena Went back to my house afterwards & just chilled in my room LOL Took a nap before  And...
"Maybe I use to, but not anymore.."
"Errr NO when I give you that cranky tone… I'm not depressed idiot...."